Environments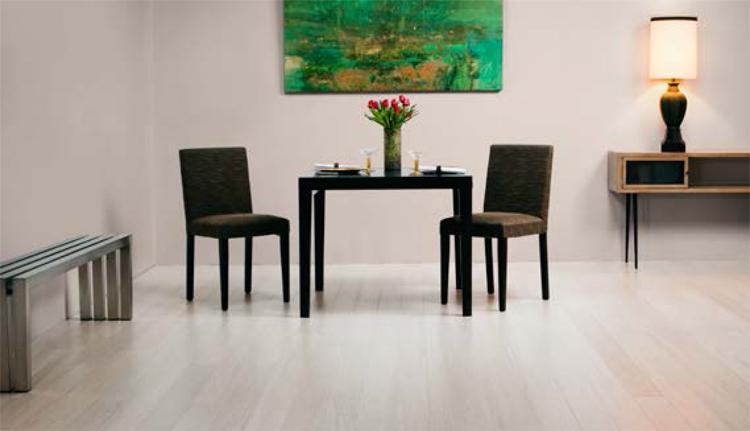 Description:
PlybooQuiet™ underlayment system paired with our new Stiletto click lock flooring make a loud visual statement while reducing interfloor noise by half. Earning a 60 IIC rating with a drop ceiling, PlybooQuiet solves noise abatement requirements.
Our new Stiletto click-lock flooring installs quickly and easily when floated over PlybooQuiet underlayment. Stiletto, our hardest floor available, holds a 3500 psi Janka Ball rating making it perfect for high wear residential or commercial applications.
Strength, beauty and a full palette of colors is proving Stiletto to be our most versatile flooring yet.
Location:
San Francisco, California
Materials:
Brushed Pearl Stiletto Strand Flooring PlybooQuiet Floor System
Download PDF format
See more details about the products:
LEED Credits:
Possible LEED Credits: IEQc4.3: Low Emitting Materials MRc6: Rapidly Renewable Materials MRc7: Certified Wood CA Section 01350: Passed Other: No added urea formaldehyde