Partners Desk and Harbor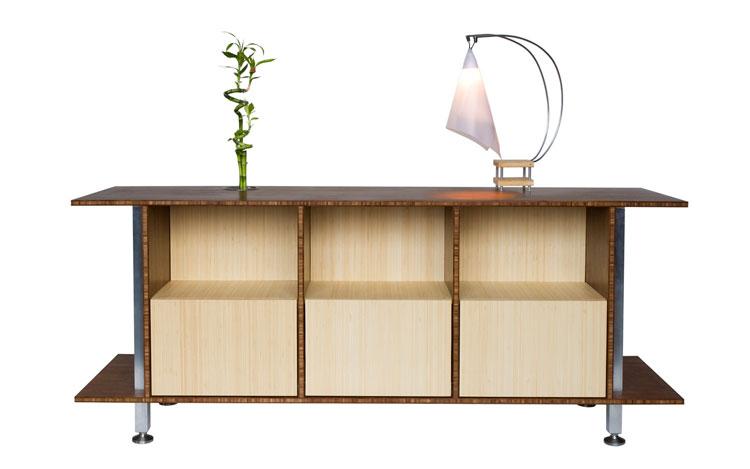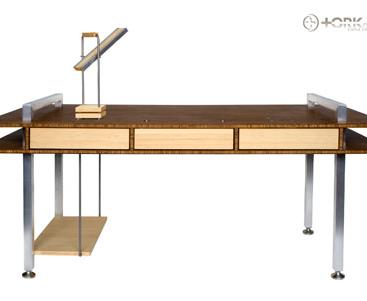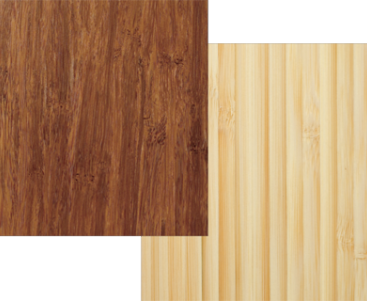 Click the sample to view more about this product.
Description:
Partners desk mixes Plyboo Havana Strand, with a dark wax to protect the top surface, and Natural Edge Grain plywood to give this handsome desk real character.
Harbor, its companion piece, utilizes the same Havana Strand and Natural Edge Grain exposing the cross core pattern along the edges for a unique look.
Download PDF format
See more details about the products:
Materials:
Natural Edge Grain Bamboo Plywood Havana Strand Plywood
LEED Credits:
Possible LEED Credits: IEQc4.4: Low Emitting Materials MRc6: Rapidly Renewable Materials MRc7: Certified Wood CA Section 01350: Passed Other: No added urea formaldehyde
Physical / Mechanical Properties - Edge Grain and Flat Grain Bamboo Plywood

ASTM E84: Surface Burning

Class A

ASTM D1037 Dimensional Stability: 50% to 90%RH

Linear Expansion (AR to 20% RH):
Flat Grain (3-ply): Parallel -0.09% / Perpendicular -0.07%
Edge Grain (1-ply): Parallel -0.08% / Perpendicular -0.04%
Thickness Swell (50%RH to 80% RH):
Flat Grain (3-ply): 0.3%
Edge Grain (1-ply): 0.4%
Hardness (Janka Ball Test)
Edge Grain (1-ply): 916 lbf (avg)
Screw Hold (face / back / edge)
Flat Grain (3-ply): 1,009 lbs. / 681 lbs. / 516 lbs. (avg)
Edge Grain (1-ply): 261 lbs. / 233 lbs. / 575 lbs. (avg)

ASTM D3043: Static Bending

Density:
Flat Grain (3-ply): 40 lbs/ft3
Edge Grain (1-ply): 36 lbs/ft3
MOE / MOR (parallel):
Flat Grain (3-ply): 148,000 psi / 9,110 psi
Edge Grain (1-ply): 179,000 psi / 11,370psi

ASTM D3500: Tensile Strength

Load (parallel / perpendicular):
Flat Grain (3-ply): 892 lbs. (avg) / 1,536 lbs. (avg)
Edge Grain (1-ply): 1,700 lbs. (avg) / 642 lbs. (avg)
Strength (parallel / perpendicular):
Flat Grain (3-ply): 3,497 psi (avg) / 1,024 psi (avg)Edge Grain (1-ply): 7,535 psi (avg) / 428 psi (avg)

ASTM D4442: Moisture Content:

Flat Grain (3-ply): 4% - 7% (avg)
Edge Grain (1-ply): 4% - 7% (avg)

ASTM D5116-06: Organic Emissions
[CA Section 01350]

Flat and Edge Grain: Pass / Pass