UC San Diego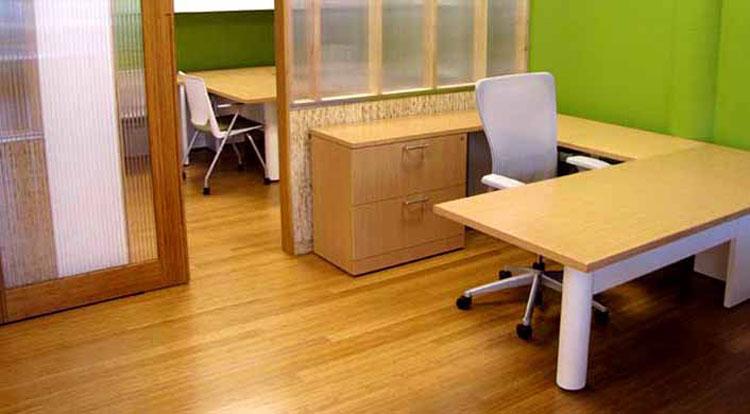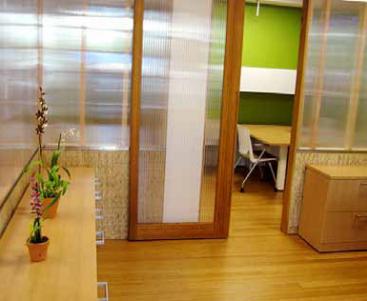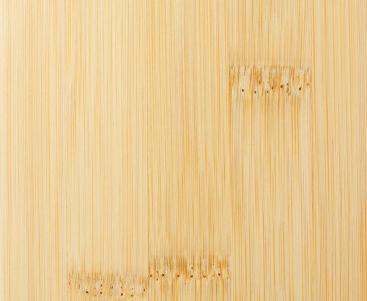 Click the sample to view more about this product.
Description:
Plyboo Natural flat grain flooring and Amber flat grain amber shelves and door frames make a welcome and fitting learning environment for the Sustainability Resource Center at the University of California, San Diego.
Pictured here is a shot of one of the offices, now complete with Plyboo flat grain natural flooring and flat grain amber door frames.
Download PDF format
See more details about the products:
Architect/Designer:
Jimmy Sullivan, CitzenDesign Group
Materials:
Natural Flat Grain plywood and flooring Amber Flat Grain shelving and door frames
LEED Credits:
Possible LEED Credits: IEQc4.3: Low Emitting Materials MRc6: Rapidly Renewable Materials MRc7: Certified Wood CA Section 01350: Passed Other: No added urea formaldehyde
Physical / Mechanical Properties - Edge Grain and Flat Grain Flooring

ASTM E648: Critical Radiant Flux,

Flat Grain prefinished: Class 1
Edge Grain prefinished: Class 1

ASTM D1037 Dimensional Stability, AR to 20% RH

Linear Expansion:

Flat Grain: Parallel –0.04%, Perpendicular -0.13%
Edge Grain: Parallel –0.02%, Perpendicular -0.07%

Thickness Swell:

Flat Grain: -0.17%
Edge Grain: -0.34%

ii. Hardness (Janka Ball Test)

Flat Grain Natural: 1,900 lbf (avg)
Edge Grain Natural: 1,700 lbf (avg)
Flat Grain Amber: 1,400 lbf (avg)
Edge Grain Amber: 1,300 lbf (avg)

ASTM D3501: Compressive Strength

Flat Grain: 7,249 lbs / 13,522 lbs.
Edge Grain: 6,160 lbs / 12,201 lbf (avg)

ASTM D3359: Adhesion by Tape Test

Flat Grain: Class 4B
Edge Grain: Class 4B

ASTM D4060: Taber Abrasion

Avg. Wear-through / Wear Rate
Flat Grain Natural: 24,500 cycles / 5,444 cycles per 0.001 inch
Flat Grain Amber: 22,500 cycles / 5,500 cycles per 0.001 inch
Edge Grain Natural: 28,000 cycles / 10,370 cycles per 0.001 inch
Edge Grain Amber: 20,000 cycles / 6,897 cycles per 0.001 inch

ASTM: 4442: Moisture Content

Flat and Edge Grain: 6% – 9% (average range)

ASTM D5116-06: Organic Emissions [CA Section 01350]

Classroom scenario / Office scenario:

Flat and Edge Grain: Pass / Pass