Qatar Railways Building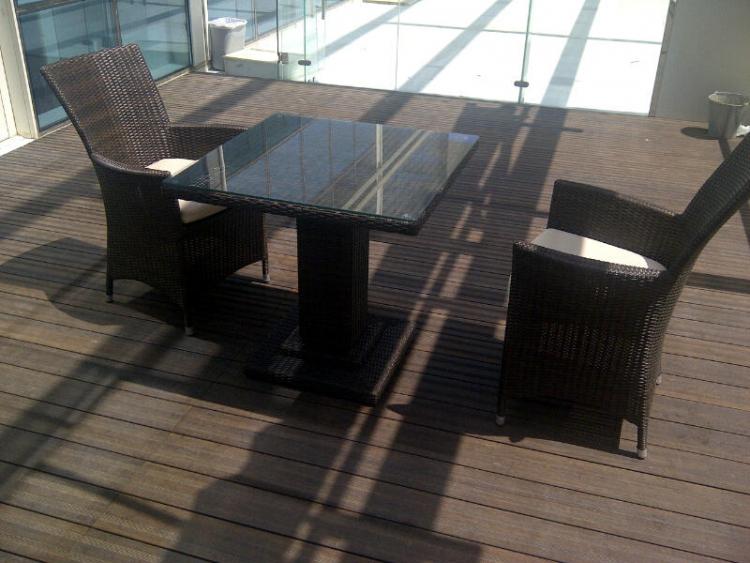 Description:
The Qatar Railways Company has been established to design and build an integrated world-class railway system in the country of Qatar. At the Qatar Railways headquarters, PlybooDex has been installed on a second story roof deck as part of an employee lounge, a place where workers can take a break or enjoy their lunch outside. Like many decks on commercial buildings in the Middle East, this deck will be shrouded with a canopy that blocks the sun and adds a colorful flair to the exterior of this sixteen-story building.  
PlybooDex Ebony was chosen for its durability and rich color that will compliment the tables, chairs and decorations that will adorn this deck. With our PlybooDex, clients can chose from two colors, either ebony or bronze. Decking also is grooved on one side and flat on the other. This client chose the grooved side for its unique appearance and added traction. However, some designers prefer the flat, traditional look. Plyboo products are becoming very popular in the Mideast as clients have expressed an interest in the environmental and aesthetic qualities of bamboo flooring, decking and plywood. 
Download PDF format
See more details about the products: